IG Immobilien is one of the leading full-service providers in the Austrian property industry. We create spaces for living and working, for shopping and well-being, for meeting and relaxing. Spaces that we plan and operate sustainably and economically.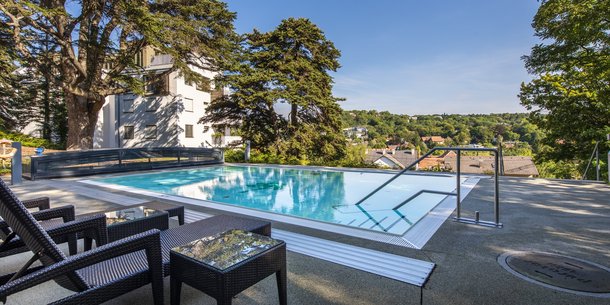 Our portfolio consists of high-quality residential and office properties, hotels, city apartments, inner-city shopping centres and attractive commercial and commercial projects. Our properties are located in Austria, Budapest and Brussels. The company's success is based on the expertise of our employees and our wide-ranging portfolio. We provide most of the services along the property value chain ourselves.
Portfolio
Asset Management
Construction & project management as well as project development for own real estate - from decision-making and planning to the actual construction process (development of innovative, sustainable properties in exclusively the best locations and preservation of valuable building fabrics)
Property management and sales for own properties
Facility management for owner-occupied properties
Shopping Centre Management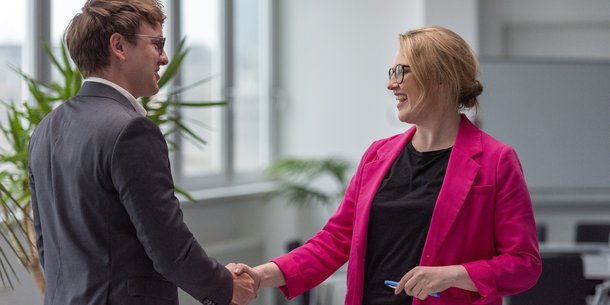 The company has a streamlined structure and always has quality and efficiency improvements with the highest quality in mind. We regularly offer our committed team further training, social incentives, flexible working hours and performance-based remuneration. Together, we stand for a trusting corporate culture that is based on professionalism, competence, team spirit and collegiality. In our team, we also attach great importance to an appreciative feedback and solution-oriented error culture.
IG Immobilien, as a subsidiary of the Oesterreichische Nationalbank (OeNB), bears great responsibility for the economic efficiency and the ecological and socio-cultural sustainability of all investments made in the portfolio. BLM Betriebs-Liegenschafts-Management GmbH, a sister company of IG Immobilien, is responsible for the OeNB's properties required for operations.
Managing directors
Facts and figures
Management: Paul Grassel and Hubert Vögel
50 own properties in Austria and the European Union
Rentable usable space: approx. 300,000 m²
Portfolio market value: around EUR 1 billion
Asset classes: high-quality apartments, office properties, logistics properties, two inner-city shopping centres, attractive commercial spaces and five hotel properties
Team: around 120 employees
Occupancy rate: around 95 percent on average
Operating performance in the 2022 financial year: around 56 million euros (IG Immobilien and BLM Group)